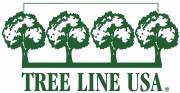 Did you know Consolidated is a tree-certified utility?
The Tree Line USA® program is sponsored by The Arbor Day Foundation™ in cooperation with the National Association of State Foresters and recognizes public and private utilities across the nation that demonstrate practices that protect and enhance America's urban forests. We are pleased to announce that Consolidated is in its 13th year as a Tree Line USA® certified utility.

What does this mean to you as a member?
Consolidated supports the idea set forth by Tree Line of having a dual goal of dependable utility service, and abundant, healthy trees in our communities.

If you have questions regarding our vegetation management program, please reach out to our office, 800-421-5863 and ask to speak to our systems arborist.